Free ALERTS command for IBM i (AS/400, iSeries)
Get control of all batch and interactive jobs on your IBM i (iSeries, AS/400) servers with our free ALERTS command and Automated Distribution features.
The 'Work with Active Jobs (WRKACTJOB)' command from IBM shows all active jobs on the system. Systems administrators watch to see what is consuming the most resources and causing poor response time.
When jobs are consuming a lot of resources, systems administrators have no idea what these jobs are doing. These jobs are running SQL but they don't know what SQL requests are running or the code associated with it - only that the jobs are consuming a lot of resources. There is little visibility or control over these client/server, mobile and web based applications running SQL against the system.
Our 'Automated Alerts (ALERTS)' command gives visibility and control over remote ODBC requests showing the actual SQL statements that are impacting the system in real time so systems administrators can react appropriately. They can hold, terminate, or change run priority for specific SQL requests that are actively and negatively impacting system performance. They can also set up alerts to automatically and immediately be notified when this user runs this SQL request again. If needed, specific users and specific SQL requests can be blocked and prevented from even executing again on the system.
Includes one free perpetual license for one LPAR but you must provide the serial number and LPAR id when requesting a permanent access code.
No one-time software license fees
No annual software maintenance fees
No monthly or annual subscription fees
Software installation, configuration and maintenance technical support is included.
Download and installation procedure includes our software, commands and API bundle and our Workload Performance Series free 30 day software trial.
NO PURCHASE REQUIRED.
All trial software must remain installed because several modules of the trial software are used by the free software. The trial software deactivates automatically after the 30 demo period.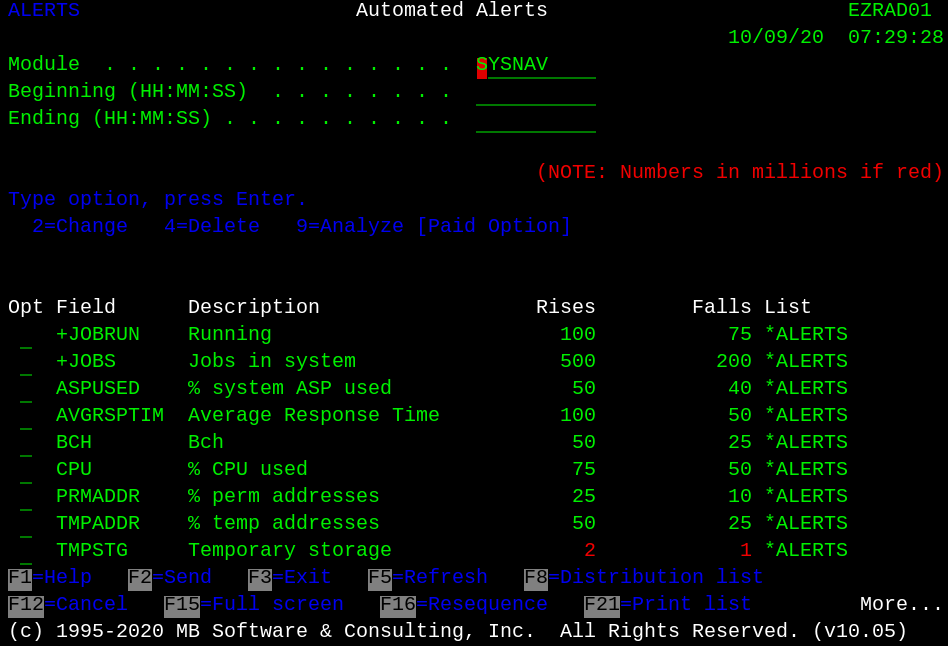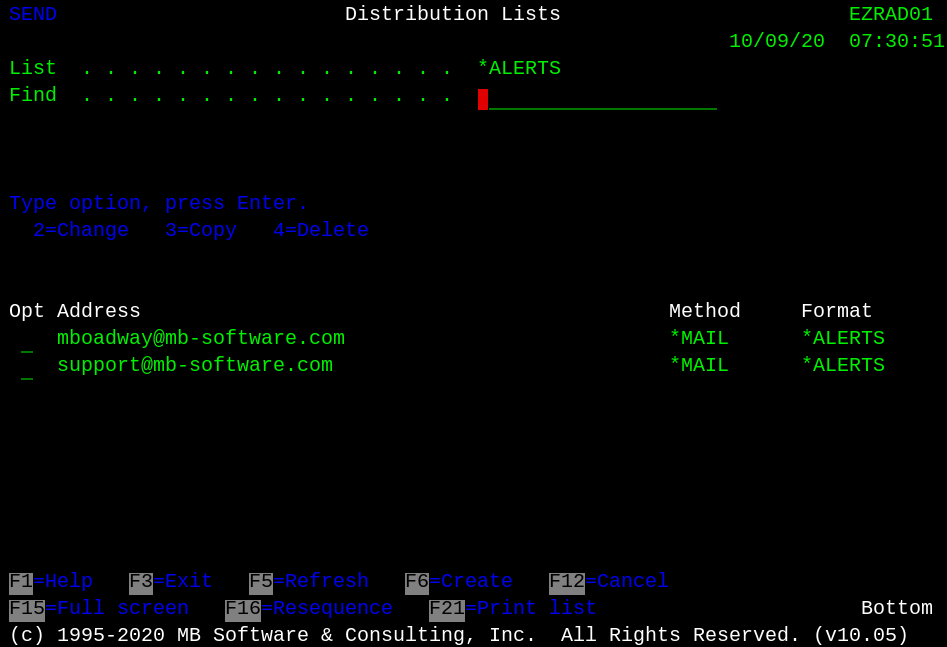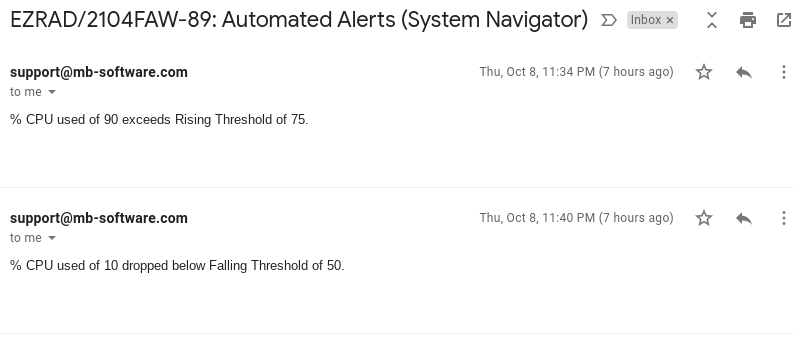 Activating ALERTS Command
Select option 8 from the EZRAD WORKPERF command/menu and copy/paste 'System' serial number and LPAR id into the field below then click the Submit button.